General Fitness      Packages

health   /   strength   /   mobility
General Fitness & Strength Packages

Program Levels
If you aren't involved in a specific sport and you're just looking to build general strength, lean muscle or fitness, then this style of training and program is for you. You might be a regular gym goer or outdoor fitness enthusiast, or you might be an aspiring amateur wanting to start out on your health and fitness Journey.
PDF Program
from $75 p/m
Custom made Programs (PDF)
With a focus on quality training in a quantity that is realistic for busy people, our general strength & fitness programs use 2 sessions p/wk to progressively overload and challenge the body and mind using scientifically proven programming.

Whats Included?
– Our downloadable programs are 4 weeks in duration and focus on building a strength foundation. Whether it's fat loss, muscle endurance, strength or power, simply select the program type that suits your current training goal and get started!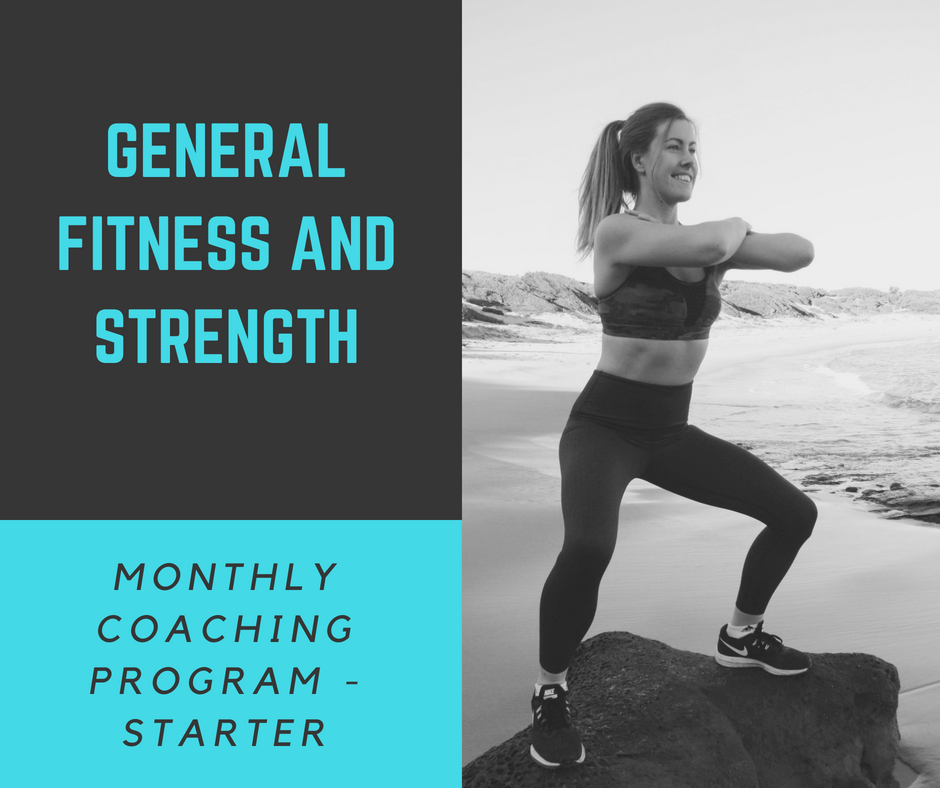 Monthly coaching Program – Starter:

From $120 P/M
Our starter program is for those who are after a individually tailored program to support their current health and fitness needs and includes:

Whats Included?
-A questionnaire to help us understand your training history and goals
-Program built around your schedule
-An initial Skype/In person consultation with your coach to go over your program
-Delivery of your 4 week training cycle with warmups, any prehab/rehab exercises needed and main training exercises
-Instructional videos explaining and demonstrating how to perform the exercises included in your program
-A glossary of terms for the program
Monthly Coaching Program – Performance:

from $160 p/m
For those that feel they would benefit from extra professional support from their coach. This package also includes:

Whats Included?
-unlimited emails with your coach for any questions you may have as you progress on your training journey.
-Bi-Weekly phone chat/program review & feedback
-Weekly Workout data analysis
The time is now
Join one of my programs today