The Runner's Weekly S&C Guide to Improving Strength and Reducing Injury Risk
Look Inside The Program:
Rep 1: Develop a strong mindset and program outline
Get started off on the right foot heading into the program by knowing what to expect and how to get the most out of the training
Rep 2: Assessing your movement and running strength

We dig deep into assessing what areas of your body are stronger, weaker or less mobile than others. You will come away with a clearer understanding of what specific muscle groups you need to work on and elements of strength, mobility, power or running technique that will help you the most after going through these tests.
Rep 3: Dynamic stretches and Core activation exercises
These are to prep you before you run and strength train so you are ready to perform at your best.
Rep 4: Core Strength and Stability
We implement an effective 4 exercise 15 minute routine to improve hip stability, core control and overall running strength and power around your current running.
Rep 5: Running Drills for improved technique, speed and power
We incorporate 1-3 drills into your running speed sessions each week to improve rate of force development so you will have a better ability to produce speed and run faster
Improve hip stability and core control, mobility and overall running strength
Build injury resilience by improving the strength balance of your muscles
Avoid running injuries, allowing you to run more consistently and build more speed
Feel stronger running with less niggles, and enjoy more confidence in your training
These weekly workouts will increase your strength, build stability and mobility in the area's you need it most, enabling you to become a faster, more efficient runner whilst reducing your likelihood of injury
What You Get:
A New running-specific Strength and Conditioning Plan to Follow Each Week
Mobility and dynamic stretching routines for pre and post-training
Full access to the Resilient Runners members platform and Facebook Group
24/7 online support
Video tutorials for each exercise and routine
Community and accountability, to keep us all on track!
The convenience of an online program with the Support of a Community
After purchasing this program, you will be added to a private facebook group where you can interact with other runners and Coach Kara. This will enable you to have the time and opportunity to get your questions answered along the way.
What runners are saying about the Resilient Runner Program
Since training with Kara i'm feeling a lot stronger and faster and i've noticed my recovery time after tough events is so much quicker, and without the soreness
Join our team of runners getting stronger and improving performance.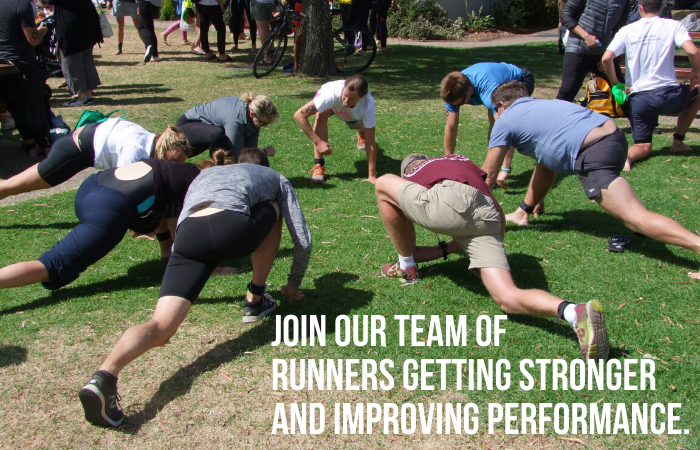 Run Stronger – Injury Free
$19.99/month
No minimum subscription term
Secure Checkout – 14 Day Money Back Guarantee – No questions asked, no problems!